TIMBERTECH® ADVANCED PVC & COMPOSITE DECKING
Everything Wood Should Be™
"We're so happy we upgraded to TimberTech. The new decks have been through two winters so far and still look brand new."
Maddie Brenneman | @maddiebrenneman
Outdoor & Home Design Enthusiast
Steamboat Springs, CO
TIMBERTECH® ADVANCED PVC
& COMPOSITE DECKING
Everything Wood
Should Be™
WHY CHOOSE
Timber: Realistic wood looks
Designed to resemble your favorite wood species and types, TimberTech delivers premium aesthetics and natural-looking composite decking — and the largest selection of colors and textures so you can find your perfect match.
Tech: Engineered for performance
With innovative materials technology, our decking resists fading and staining — and won't splinter, peel, crack, or rot. So your deck will look and perform beautifully for decades with little to no maintenance required.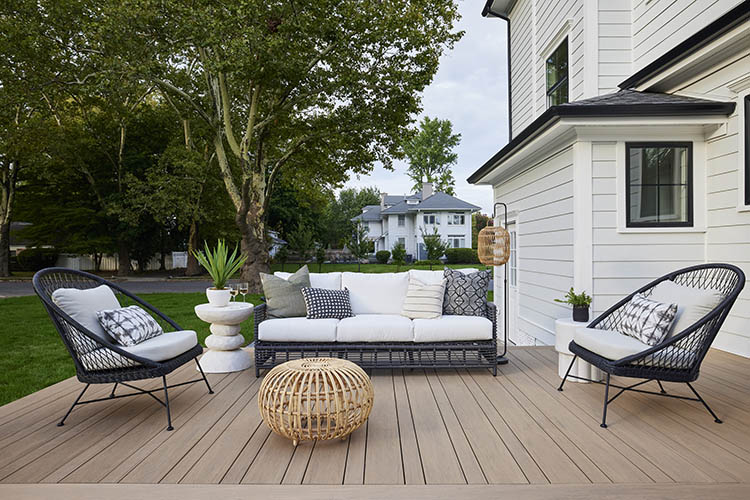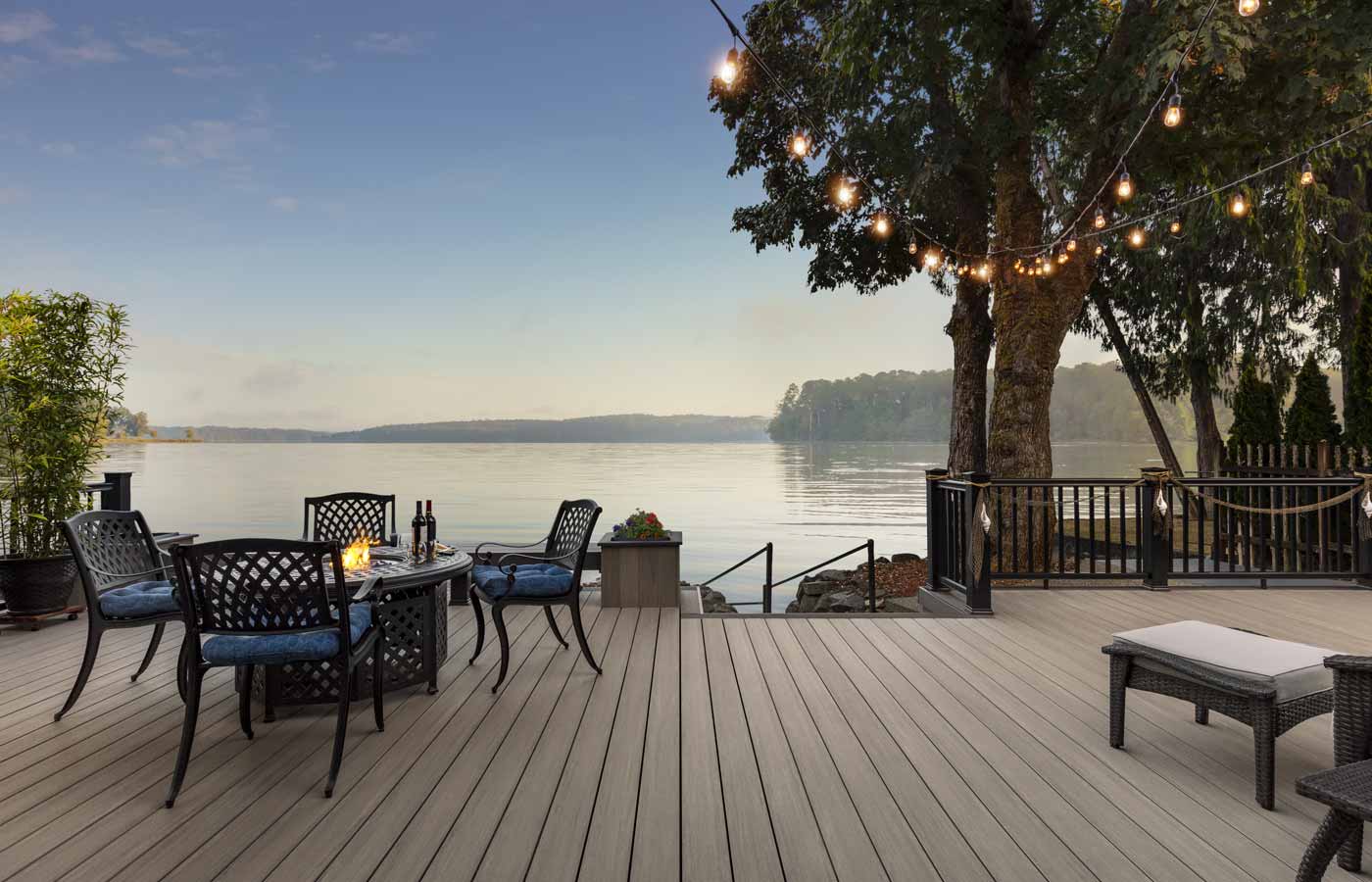 Deck Design Gallery
Explore photos of real TimberTech decks to spark
your creativity for your own project.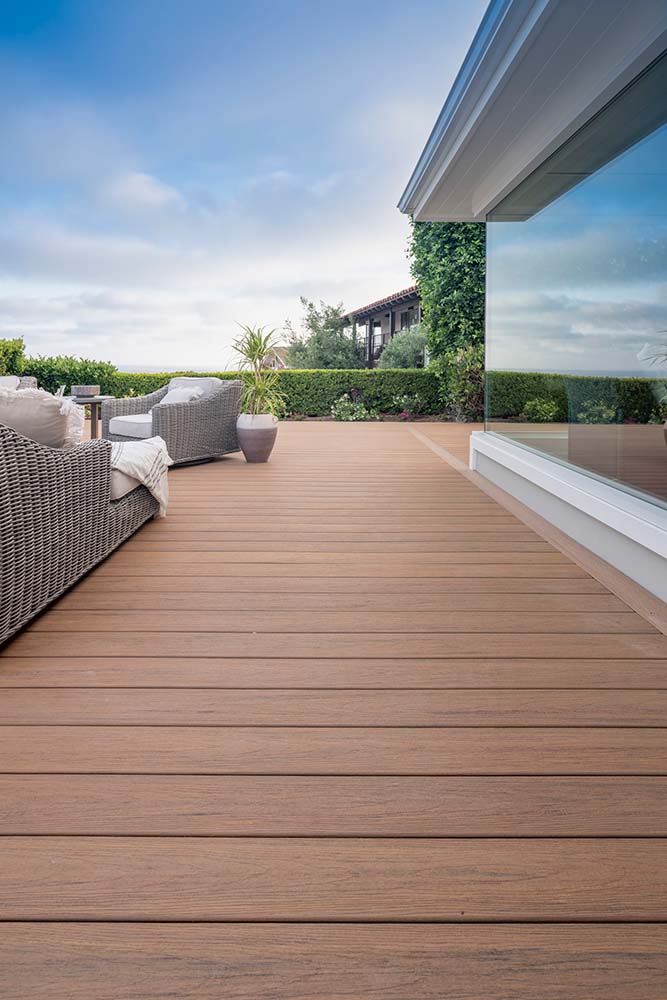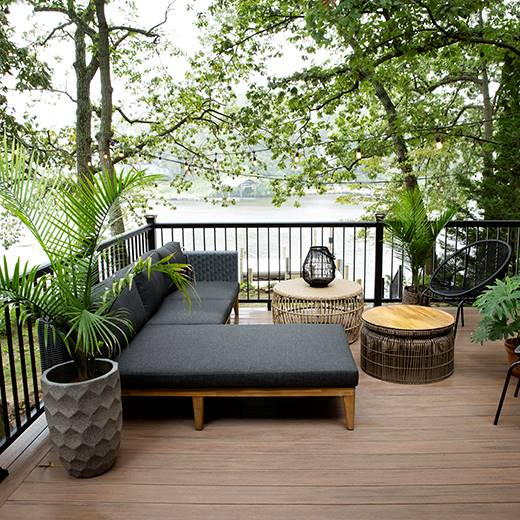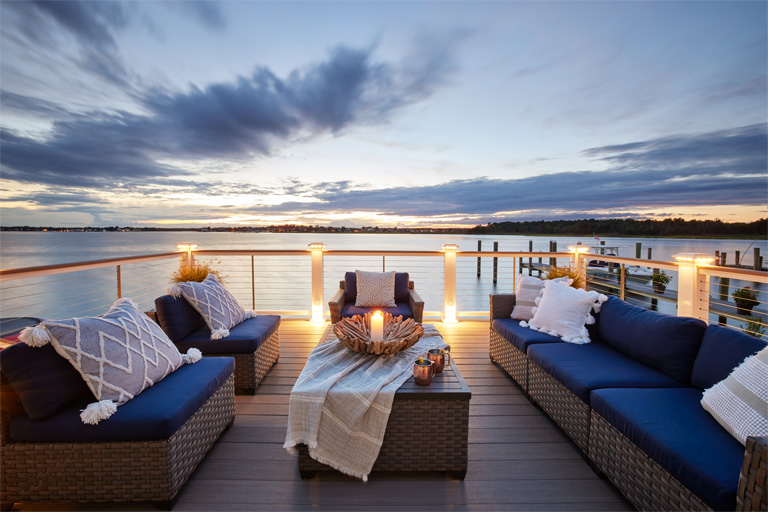 EXPLORE OUR HIGH-PERFORMANCE DECKING
Choose from two performance materials and get realistic wood aesthetics without the maintenance.
TimberTech Advanced PVC Decking delivers our most realistic wood looks with unparalleled performance compared to anything else on the market. Plus, you'll enjoy design versatility with Multiwidth Decking available for certain collections.
---
TimberTech Composite Decking innovates beyond traditional composite decking with realistic wood looks and a proprietary, protective polymer cap that locks out moisture and locks in rich color, so you'll enjoy a worry-free deck for decades to come.

HEAR FROM HAPPY HOMEOWNERS
"It looks exactly like real wood and I don't have to maintain it. Amazing!"

— Bre B.
Youngstown, OH

"TimberTech is worry-free, it's great for our family, and it's easy to maintain."

— Peter & Emma M.
Seal Beach, CA

"TimberTech is a cut above the rest. It has transformed our backyard at the Jersey shore into an elegant waterfront resort that will welcome family and friends for years to come."

– Jenniene R.
Brick, NJ

"We love our deck…the perfect combination of elegant and durable…a great place for us to relax and for our toddler to play. It is the best upgrade we have made to our house and hard to imagine what we would do without it now."

– Joshua & Sarah R.
Northbridge, MA​

"We chose TimberTech for its durability, and its natural wood look. It met our requirements and we couldn't be happier with the quality, how it has held up to everyday use, and that it doesn't look like a manufactured plastic board." 

– Brian M.
Whitinsville, MA

"When we tell people it's not real wood, they're absolutely shocked."

— George & Shirley B.
Aurora, OH