"Getting the deck ready for summer was easy. It looks brand new, so much better than wood.''
Heather Z.
Happy Homeowner
Happy Valley, OR

TIMBERTECH DECKING
COMPOSITE DECKING OVERVIEW
TimberTech Composite Decking innovates beyond traditional composite decking with realistic wood looks and a proprietary, protective polymer cap that locks out moisture and locks in rich color, so your deck will look and perform beautifully without the worry and maintenance of wood.
DURABLE
Made of a mix of high-performance and recycled polymers and reclaimed wood fibers, our Composite Decking is made to last and won't splinter, crack, warp, or peel.
LOW MAINTENANCE
Forget sanding, staining, or sealing your deck ever again. An occasional scrub and rinse are all that's needed.
FADE & STAIN-RESISTANT
Enjoy a richly hued, unblemished deck for decades with protective capping that resists UV rays and staining.
MOISTURE RESISTANT
With a protective polymer cap with no wood fibers, our boards are protected from moisture damage like mold, mildew, and rot.
PROTECTIVE WARRANTIES
Rest easy knowing your investment is protected by Limited Product and Fade & Stain Warranties that last up to 30 years
SUSTAINABLE
Made in the USA from approximately 85% recycled material including plastic bags, milk jugs, and other discarded plastics for an eco-friendly choice.
TIMBERTECH COMPOSITE COLLECTIONS
With a versatile color selection that spans richly hued, exotic hardwood aesthetics to soft stained wood looks, you're bound to find the right fit for your space.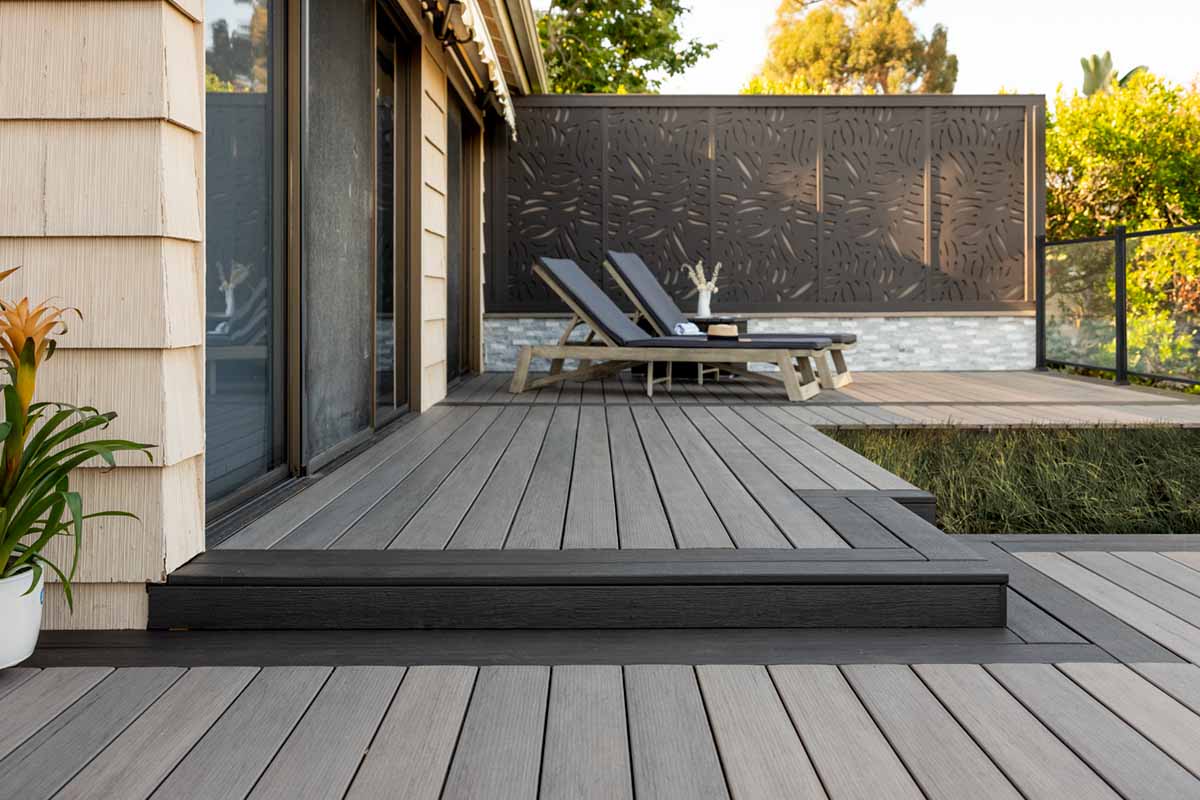 LEGACY COLLECTION
Hand-Scraped Finish
Stand apart from the crowd with the character-rich, artisanal-inspired Legacy Collection. Defined by a textured hand-scraped finish and a complex blend of hues, no two boards in this collection are exactly alike.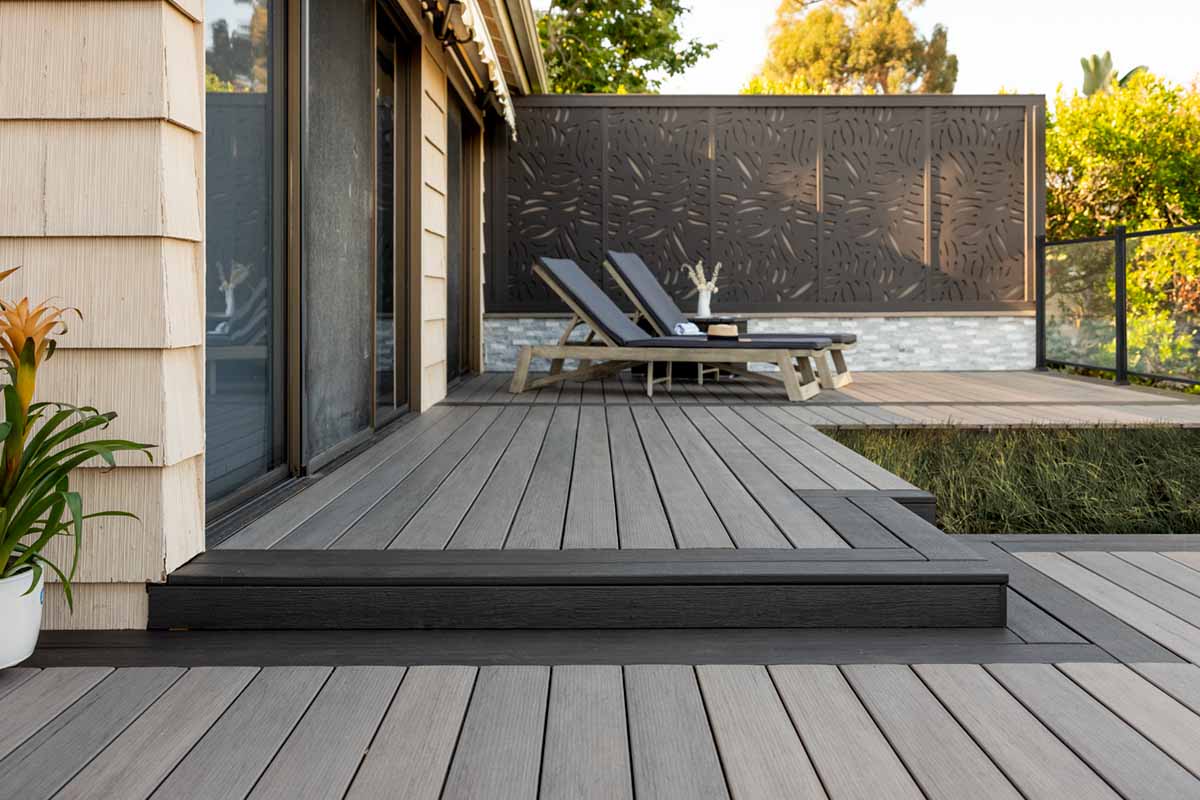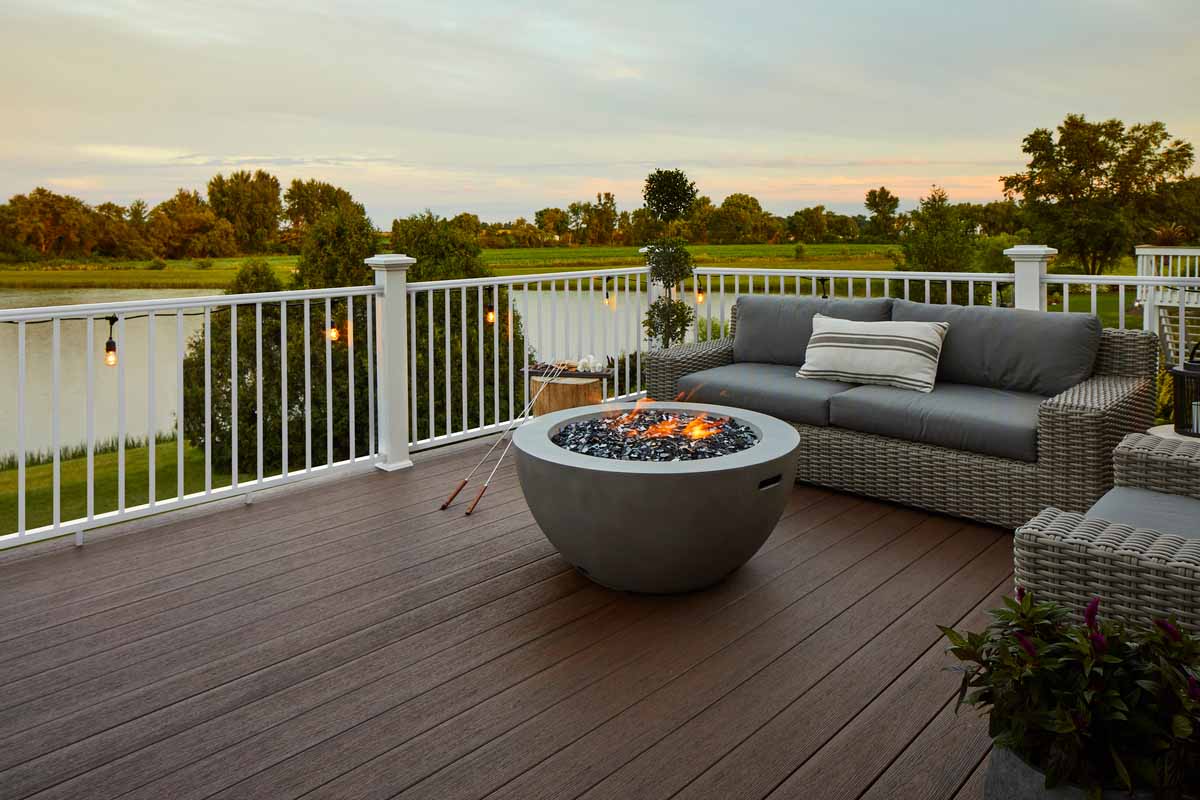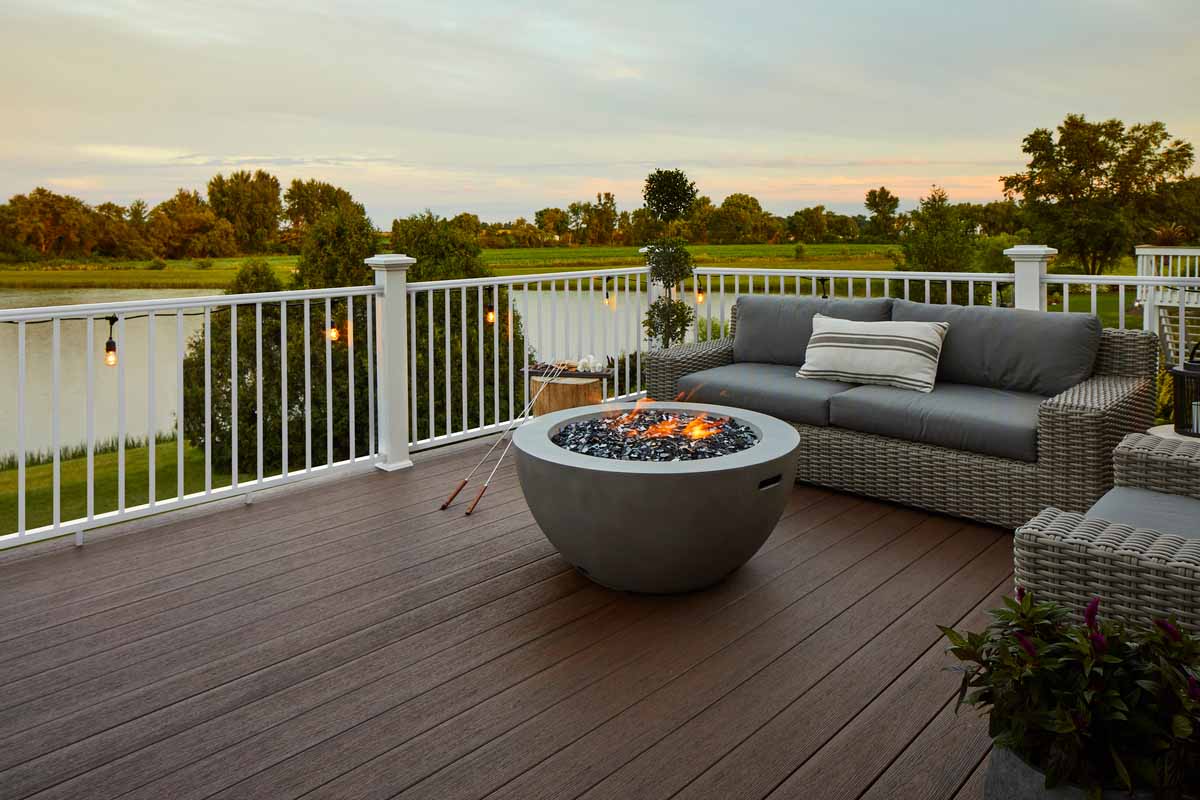 RESERVE COLLECTION
Reclaimed Wood Look
Bring the charm of reclaimed wood to your backyard with the Reserve Collection. This vibrant collection delivers an inviting, rustic aesthetic for an outdoor living space with irresistible appeal.
TERRAIN COLLECTION®
Rugged Cathedral Grain
Capture a timeless, traditional wood look with the Terrain Collection®. With subtle color variation and a textured grain, these boards deliver a simple, attractive look for your outdoor oasis.
*Sandy Birch may have limited availability in some regions. Use our Where To Buy tool to contact your local dealer for availability.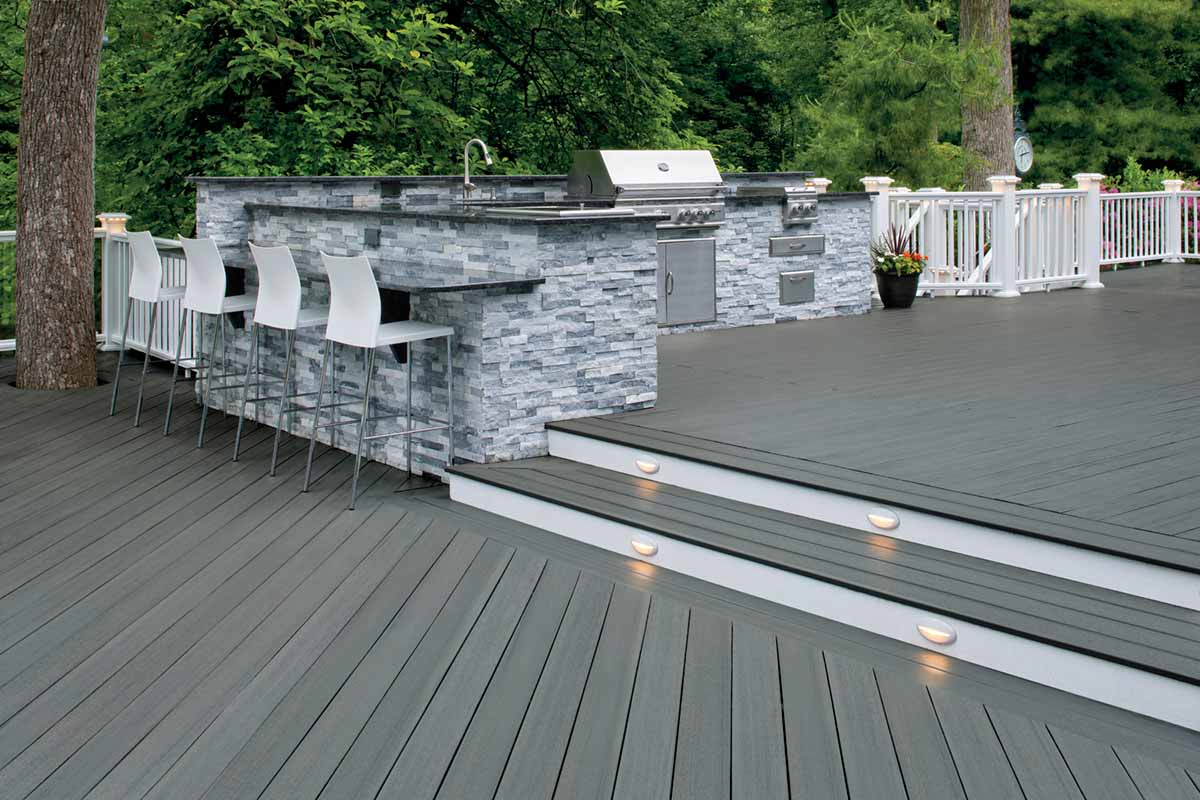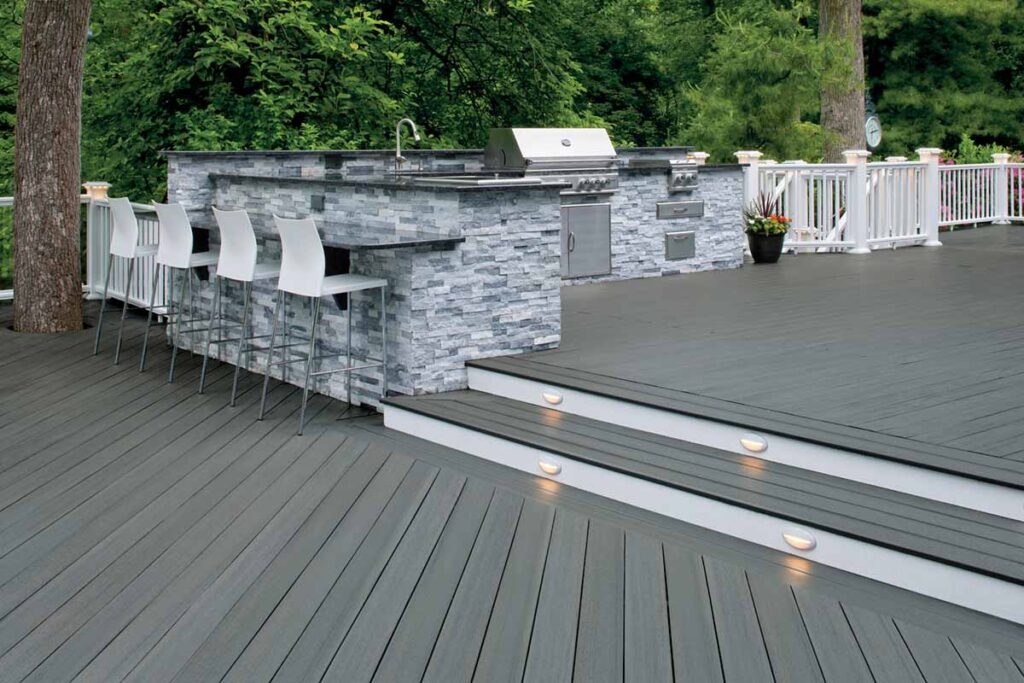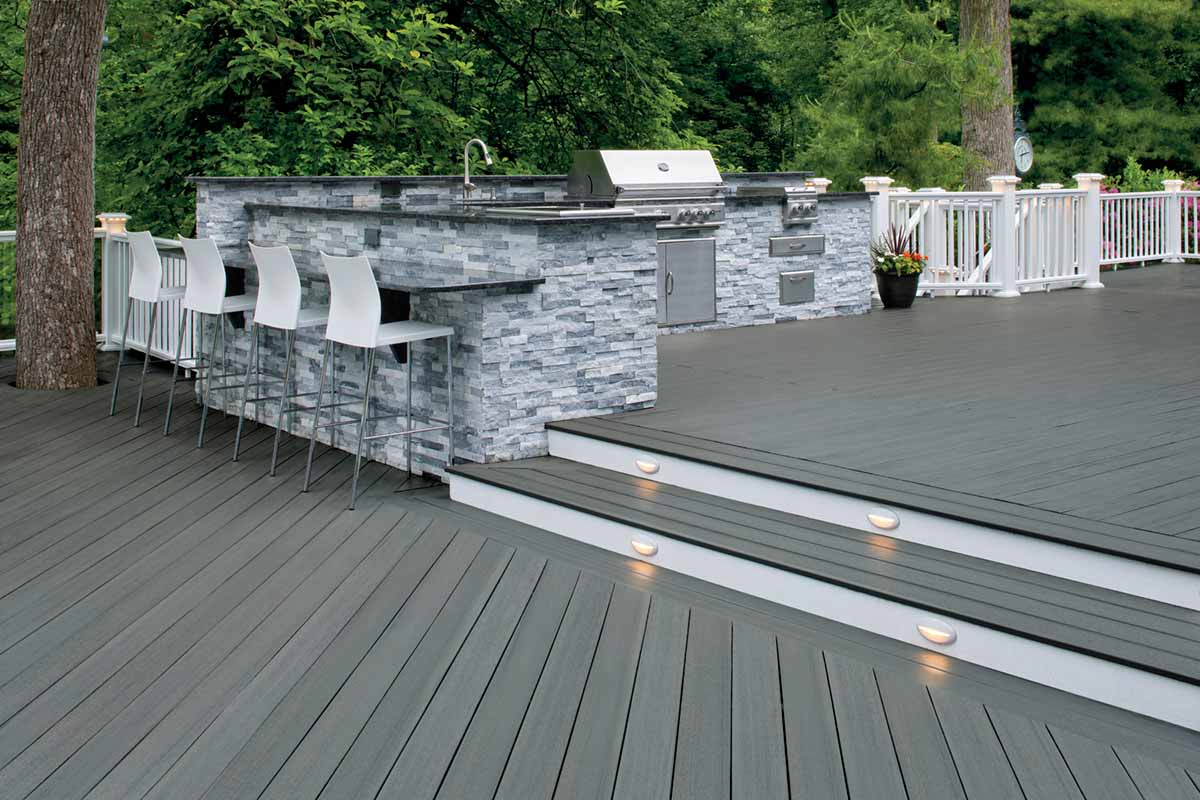 PRIME+ COLLECTION®
Traditional Wood Aesthetic
Get the simple, traditional wood look you love without the maintenance. The Prime+ Collection® offers inviting color options that are attractive and attainable.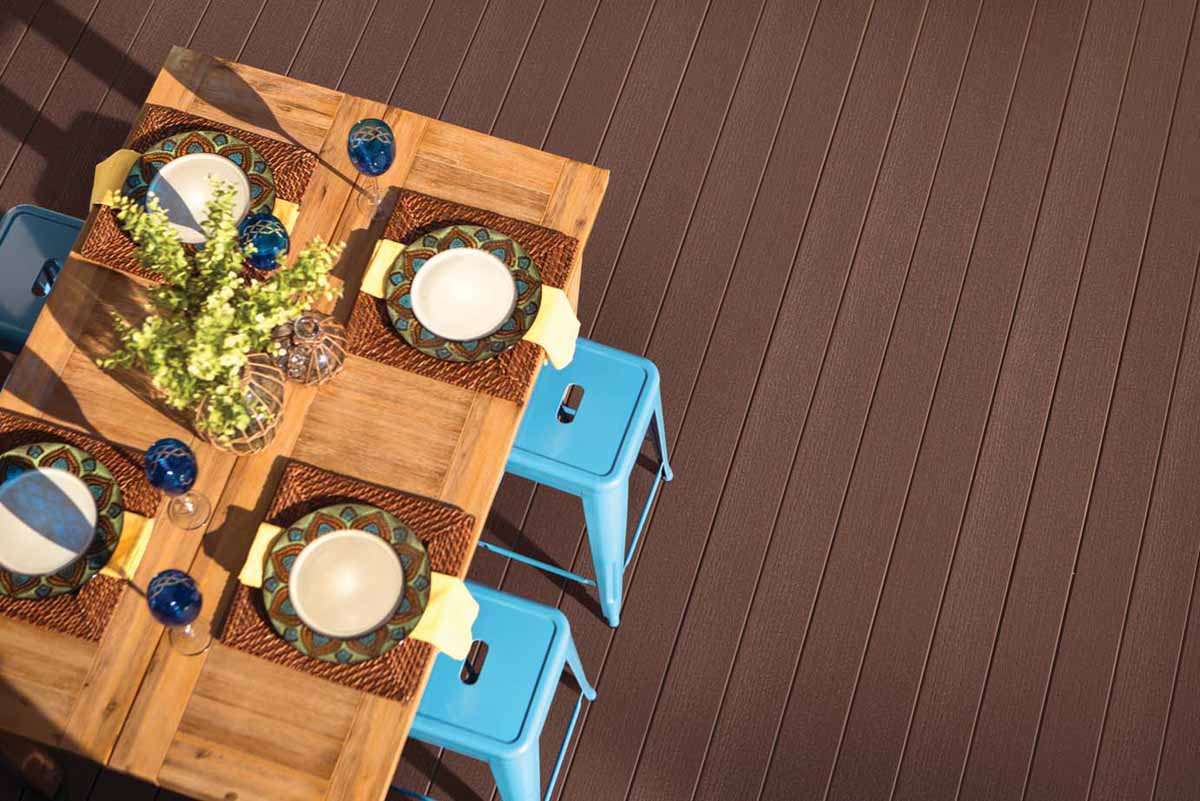 PRIME COLLECTION
Opaque Stained Wood
For an opaque stained or painted wood look, opt for the Prime Collection, which features earthy, vivid wood stain colors. The Prime Collection features the same colors as the Premier Collection, but with a scalloped board for a lighter weight, without compromising a secure underfoot feel.
PREMIER COLLECTION*
Opaque Stained Wood
The Premier Collection features the same colors and aesthetics as the Prime Collection, but with a full-profile board.
*Product may have limited availability in some geographies. Please check with your local dealer. Use our Where To Buy tool to find your local dealer.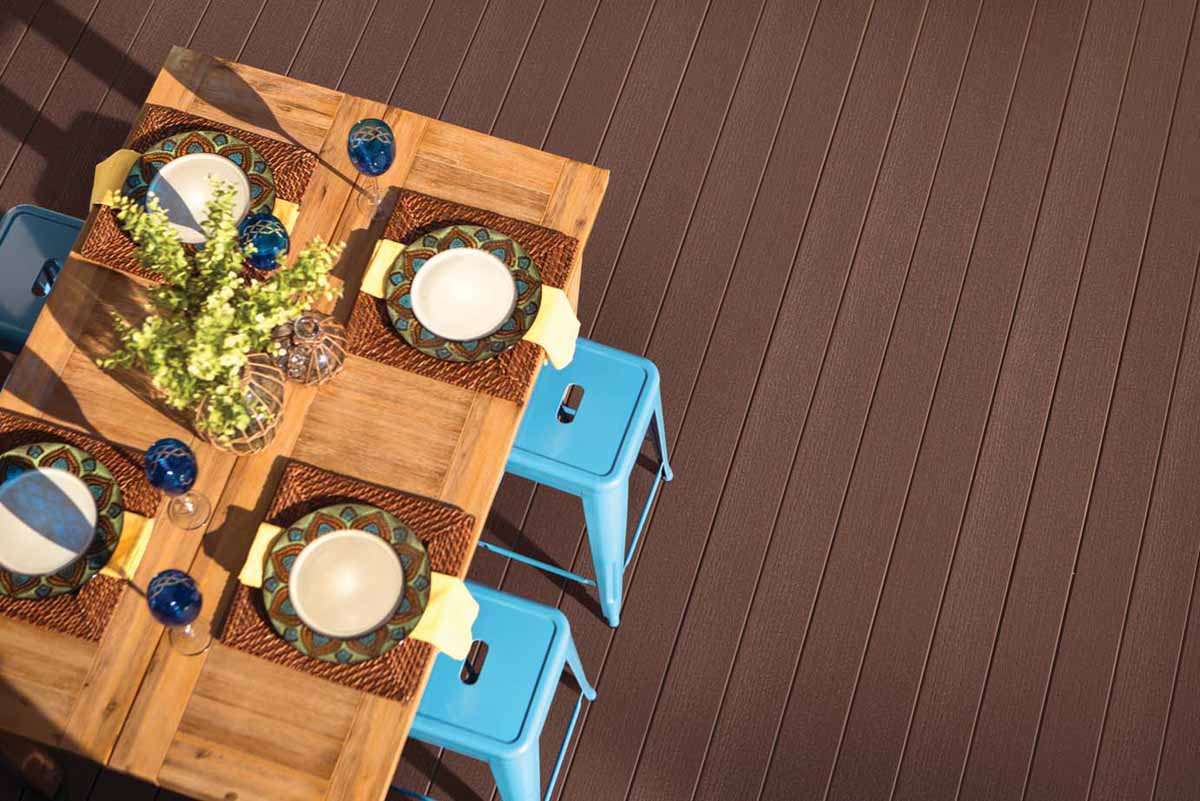 EXPLORE MORE OPTIONS
In addition to the best Composite Decking on the market, we have performance decking made from recycled PVC, now available in over 15 colors and finishes and a range of price points.