#1 with the Pros
We're proud to be the Pros' trusted choice for premium composite decking.
#1 with the Pros
We're proud to be the Pros' trusted choice for premium composite decking.
Why more contractors choose TimberTech
From unmatched customer service to our unrivaled selection of premium, professional-grade decking products, TimberTech gives contractors more of that their customers want and their businesses need. We even back up our registered contractors with a labor warranty for added coverage and support.
Here's what the Pros say about TimberTech Decking
★★★★★
Richard Knieriem
Owner of Dick's Deck and Docks
"TimberTech—it's basically the perfect product. We've probably done 25 decks with TimberTech because these products simply have so many benefits that homeowners want, and are built to last."
★★★★★
Stellar Decks
"TimberTech Decking quality is top-notch. The manufacturer's warranty and contractor labor warranty are the best in the industry. The colors and aesthetics of all the decking lines cannot be beaten. I install TimberTech because of the quality and the commitment from the company to the homeowner and the contractors."
★★★★★
Mark K.
Infinite Decks
"TimberTech gives us the capability to build a quality deck with the ability to manipulate the boards for our curved picture frame decks. The combination of decking and trim is unmatched and will stand the test of time."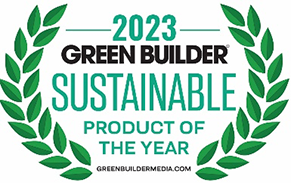 Trusted for sustainability
We know more and more homeowners and builders are looking for products that have a lower impact on the environment. That's why we're so proud that TimberTech Advanced PVC Decking was named a 2023 Green Builder Sustainable Product of the Year. Learn more about our commitment to sustainability.
Find a contractor
Whether you want to connect with a contractor that's ready to tackle your project or just get a list of contractors in your area, we can help.