Revolutionizing outdoor living to create a more sustainable future
Together with our parent company, The AZEK Company, we're creating a lasting impact on the world by transforming hundreds of millions of pounds of landfill-bound waste and scrap into beautiful, low-maintenance, long-lasting TimberTech products each year.
With decking engineered from 60 to 85% recycled content, our outdoor living products perform better than wood every time, and help homeowners create nature-inspired, sustainable outdoor living spaces that let them live their best lives outdoors for decades to come.
Sustainability is at our core – literally.
500M
POUNDS OF WASTE DIVERTED FROM LANDFILLS
99%
AMOUNT OF INTERNAL SCRAP USED
96%
WATER RECYCLED IN OUR CLOSED-LOOP PRODUCTION FACILITIES
Each year, we take hundreds of millions of pounds of landfill- and ocean-bound wood and plastic waste, scrap and trash, like grocery bags, milk jugs, old vinyl siding, PVC pipe and construction waste, and turn it into TimberTech decking.
Keeping waste out of landfills
The average 15' x 15' TimberTech Advanced PVC deck keeps 40 trash bags of construction waste and scrap out of landfills*
AZEK is the largest vertically-integrated recycler of PVC in the USA.
Recycled material is the largest raw material input we use and, every TimberTech deck is made from a majority of recycled material.
Our commitment to innovation combined with our material science expertise allows us to process and re-use material that most others can't. In fact, we are the largest vertically integrated recycler of PVC in the U.S. With our owned and operated recycling facilities in Ohio and Michigan, we process hundreds of millions of pounds of plastic waste and scrap each year.
We think about the FULL-CIRCLE.
Our TimberTech products have been purposefully designed to be recyclable at the end of their long, useful lives, meaning they can be transformed into a usable raw material and made into new products with lifespans up to 50 years.
By the end of 2026, we aim to use 1 billion pounds of waste and scrap annually – the equivalent of 20 million 50-pound suitcases.
Learn more about our FULL-CIRCLE recycling program.
---
The AZEK Company is a Gold member of the US Green Building Council and is pleased to support project teams working to attain LEED certification. View our LEED Playbook here.
---
TimberTech decking is everything wood should be
✓ Natural, nuanced beauty
✓ Impressive durability for a long lifespan
✓ Long-term value with minimal maintenance
✓ A more sustainable choice that's better for you and the planet
We know that our products have an environmental impact at every stage of their development, from design and manufacturing to installation, maintenance, and end-of-life recovery. To minimize that impact and build a more sustainable future, we commissioned two Lifecycle Assessment (LCA) Studies to quantify the lifecycle environmental impact of TimberTech decking versus traditional wood decking. TimberTech products outperformed both sustainably harvested ACQ treated pine and Ipe tropical hardwood on a 100-year total Global Warming Potential (GWP) basis.**
Lifecycle assessment comparison*
TimberTech Advanced PVC
26%
Lower lifecycle carbon footprint vs. pine decking
89%
Lower lifecycle carbon footprint vs. Brazilian Tropical Ipe decking
TimberTech Composite
15%
Lower lifecycle carbon footprint vs. pine decking
88%
Lower lifecycle carbon footprint vs. Brazilian Tropical Ipe decking
---
Advancing our recycling goals with like-minded partners: circular fashion meets sustainable decking.
Through our partnership with thredUP, one of the largest online resale platforms for apparel, shoes and accessories, we are responsibly transforming their plastic film waste into new TimberTech products. AZEK is collecting 100% of thredUP's polyethylene plastic Clean Out Bags after the contents have been processed, as well as thredUP's post-industrial plastic film waste, and transporting them to AZEK's vertically integrated polyethylene recycling facility in Wilmington, Ohio. There, the materials are processed and incorporated into new, long-lasting TimberTech Composite decking.
Unique collaborations with companies such as thredUP will help us meet our goal of recycling one billion pounds of material annually by the end of 2026. Together, we are saving trash and saving carbon.
We're committed to sustainable manufacturing practices
Our facilities in Wilmington, OH, Scranton, PA and Boise, ID, employ a closed-loop water filtration system that reuses and recycles millions of gallons of water every day, constituting approximately 96% of our water use annually.
Additionally, most of our manufacturing sites source carbon-free electricity and use energy-efficient systems for power, water, heating/cooling and LED lighting. And in our new 350,000 square foot manufacturing facility in Boise, Idaho, we have installed LED lighting upgrades, efficient water-cooled chillers, a state-of-the-art AZEK University training center, rainwater harvesting systems, bicycle facilities and electric vehicle charging stations.
Together with our parent company, The AZEK Company, we are being recognized for our commitment to revolutionizing outdoor living to create a more sustainable future.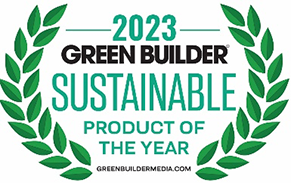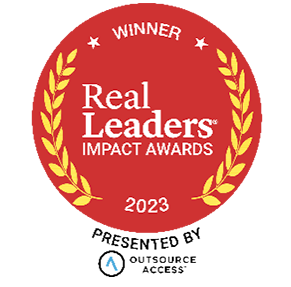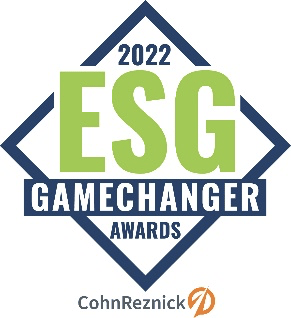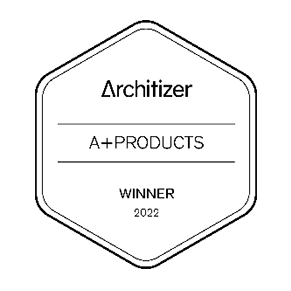 Click here to learn more about our AZEK's FULL-CIRCLE ESG and Sustainability initiatives, goals, performance and progress.
**Global Warming Potential (GWP), the global warming or climate change impacts of those products over a 100-year time horizon. According to LCA studies and company estimates. The LCA studies assume a net area of 1,000 ft2, a 50-year lifetime and 60% recycled content for TimberTech Advanced PVC decking, an average 27.8-year lifetime and 80% recycled content for TimberTech Composite decking, a 25-year lifetime for Ipe decking and a 10-year lifetime for pine decking. The LCA study on IPE decking assumes a base case of 30% illegal harvesting and includes emissions associated with land-use change. For TimberTech decking, the location-based method was used to measure the emissions from electricity use in the manufacturing phase of the LCA. A location-based method reflects the average emissions intensity of the electrical grid on which energy consumption occurs. This method is the most conservative approach.