Sustainable Deck Materials
We Take Doing the Right Thing Seriously
TimberTech — and The AZEK Company as a whole — is dedicated to making a lasting impact on the world by accelerating the use of recycled materials.
As the innovative manufacturer of beautiful, low maintenance, environmentally sustainable outdoor living products, we diverted approximately 500 million pounds of waste and scrap from landfills in 2021 through our recycle program, an increase from approximately 400 million pounds in 2020.
But we're not stopping there — we're furthering our recycling capabilities every day. We do this through our advanced recycling facilities that allow us to source, process, and control the quality of the recycled polyethylene and other polymer materials that we use in our low-maintenance products. These innovative capabilities support our commitment to sustainable manufacturing of sustainable products.
Sustainability Is at Our Core
When we say we're sustainable to the core, that's exactly what we mean. Up to 100% of the wood and plastic in the cores of our capped composite deck boards is made from recycled materials, making the entire board comprised of up to 80% recycled content. And because we focus on doing the right thing, it's important to us that the quality and integrity of the cap and core aren't compromised in the process. The same goes for our capped polymer boards — which are made with approximately 50% recycled materials.
And we're not stopping there. At TimberTech, we're committed to doing whatever it takes to up our eco-friendly game — like investing in a state-of-the-art recycling plant, increasing the amount of recycled content in each decking line, repurposing the scraps from our board-making process back into production, and deliberately sourcing hard-to-recycle materials that would traditionally end up in landfills.
Our Sustainable Deck Materials by the Numbers
We Wood Never
Homeowners choosing TimberTech® decking over wood have helped save over 3 million trees since 2001.
We Get Scrappy
Across the company, we diverted roughly 500 million pounds of waste and scrap from landfills in 2021. We also re-use approximately 99% of the internal scrap generated.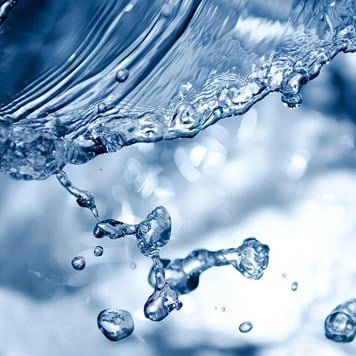 The Proof Is in the Water
Thanks to our closed-loop water filtration systems, we recycle up to 97% of the water that our largest facilities use each year.
Garbage to Gorgeous
In 2019, The AZEK Company unveiled our 100,000-plus square-foot, cutting-edge polyethylene recycling facility in Wilmington, Ohio. This eco-friendly space is dedicated to turning recycled materials into gorgeous, long-lasting, and low-maintenance outdoor living products.
We've started producing products that contain a majority of recycled material and have invested in expanding our recycling capabilities to other polymer material types, including PVC. And, as part of our commitment to go green-er, we're striving to incorporate more hard-to-recycle materials into our decking lines, starting with our capped polymer decking in the TimberTech Advanced PVC line. This update in our capped polymer decking will allow us to continue to innovate when it comes to sustainability.
Bringing Sustainable Deck Materials to Life
We have eight manufacturing and recycling facilities across the United States that account for over 1.9 million square feet of incredibly sustainable production.
So, how do we turn piles of garbage like this…
… into beautiful decks like this?
Like most of the things we do, it starts with leading technology.
We incorporated advanced technologies from Europe, the leader in sustainability and recycling, into our manufacturing processes for peak efficiency. This innovation allows us to turn recycled waste into raw materials that we can then mold into beautiful composite decking, porch, and railing products.
Our Wilmington recycling facility also leverages energy-efficient systems for power, water, heating/cooling, and lighting, which makes it even more sustainable. On top of that, we use unique closed-loop water filtration systems across our largest facilities, allowing us to recycle and reuse hundreds of gallons of water each day.