3D Deck Designer
Explore your deck design possibilities in 3D.
3D Deck Designer
Explore your deck design possibilities in 3D.
Be your own deck designer
Whether you're building it yourself or working with a contractor, our custom 3D Deck Designer is a great place to start. Find your perfect size. Experiment with color combos and multiwidth designs. Then save your favorite deck ideas to build your materials shopping list or share with your builder.
Three ways to get started
Deck Designer makes it easier to envision your new outdoor living space. Just choose your starting point.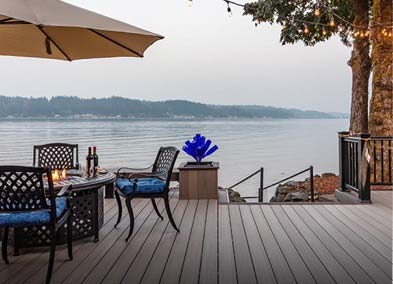 Start with a picture
Browse our gallery of inspirational deck designs and customize them in 3D.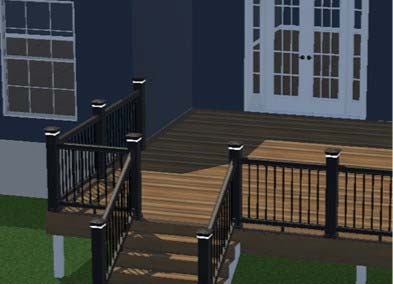 Start with a template
View real deck plans to spark your imagination.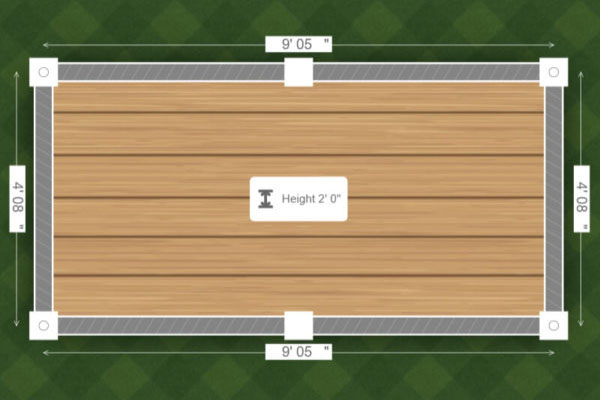 Start from scratch
Build your own deck design from scratch in 3D—exactly how you envision it.
3D Deck Designer FAQ
Which browsers are compatible with the 3D Deck Designer?
Safari, Chrome or Firefox are supported browsers for the web version of 3D Deck Designer. Below is a list of supported versions of each browser:
Google Chrome (64-bit) version 56 and newer
Firefox (64-bit) version 51 and newer
Safari (64-bit) version 8 and newer
A product is acting/looking strange. What do I do?
If an item in the scene is disrupted, or causing an issue within the design, simply delete the item and replace it within the 3D scene. Occasionally saving the project and reopening can also relieve the issue.
How do I find/contact a local contractor to bring my deck design to life?
Find a contractor can help you locate or connect with registered TimberTech contractors/deck builders in your area.
System requirements
Desktop Browsers: You can enjoy Deck Designer on Safari (version 8+), Google Chrome (version 56+), Edge Chromium (version 79+) and Firefox (version 51+). We recommend using a two-button mouse with a scroll wheel for desktop use. Deck Designer is not currently supported on Android or iPhone mobile devices.
Tablet Browsers: The same browsers are supported on your tablet device and for the optimal experience, please use a tablets device with a screen sizes 8″ and larger, and operating systems iOS 13 and newer or Android 10 and newer. *We recommend a stylus with tablet use.
Disclaimer: Terms of use
These deck plans (plan) are not considered valid unless approved by your local building inspector or structural engineer. Any use of any plan on this website is at your own risk. Consumer and builder accept all responsibility and liability for all aspects of the use of any plan found on this website.
TimberTech makes no representations or warranties regarding any aspect of the plans, accepts no liability for the use of these plans, and shall not be responsible for any damages including but not limited to special, incidental, indirect, consequential, or punitive damages related to any aspect of the plans or their use. At all times it remains the duty and responsibility of the consumer and/or builder to investigate and ensure the suitability and safety of any plan on this website.