What Deck Builders & Contractors Are Saying
Our dedication to uncompromising quality and superior performance has paid off. TimberTech® and AZEK Exteriors® have earned the trust of pros across the decking and exterior markets – and we now have the awards to prove it. In Hanley Wood's 2019 BUILDER brand use study of U.S. builders, developers, and contractors,
TimberTech ranked #1 for quality decking and AZEK ranked #1 for quality trim.
Here's What the Pros Are Saying
Juan C., Archadeck

West Chester, PA

"We have used TimberTech products almost exclusively. We have always relied on the quality of the products and the strong warranty that backs them up. We simply could not be any happier with the results. It has helped our business grow by making our customers happy and satisfied with the decks we built for them."

Keith C., Stellar Decks

Seaford, NY

"The quality from the core to the capping is unmatched. Colors, grains, and the aesthetics, are very important when designing an outdoor living space for a client. You can show a client a variety of colors in capped composite or PVC decking. The peace of mind and trust I look for in a partnership."

Mark K., Infinite Decks

Minneapolis, MN

"It gives us the capability to build a quality deck with the ability to manipulate the boards for our curved picture framed decks. The combination of decking and trim is unmatched and will stand the test of time."

STELLAR DECKS

"Timbertech decking quality is top-notch. The manufacturer's warranty and contractor labor warranty is the best in the industry. The colors and the aesthetics of all the decking lines cannot be beaten. I install TimberTech decking because of the quality and the commitment from the company to the homeowner and the contractors."

SCHNEIDER CONSTRUCTION

"TimberTech has always looked in the review mirror and has stayed ahead of the curve with new and innovative materials. Brochures and online presentation of products are presented cleanly and straightforward with practical examples appealing to all levels of customers. Customer, distributor, dealer, and contractor support are of the highest level we see from any manufacturer in the industry. When meeting with a customer we present multiple products and TimberTech sells itself with board aesthetics,"

SWIFT SLIPS

Westiminister, CA

"We love (TimberTech) for many reasons, the main points being how light it is compared to competitors. We typically have to hike materials from the street to the dock. It allows us to work faster and longer, plus the finished product is second to none in terms of quality and longevity."

WIGHT'S LANDSCAPING

Kirkland, WA

"Being a Platinum Timbertech contractor has drastically improved my business! There's a level of prestige that homeowners view me with, which has improved sales. If someone wants a TimberTech deck I'm clearly the right contractor because I'm on the tip-top of the registered contractor list. I have also benefited from the rebates. I have paid for high-end tools, advertising and cool clothes for my crew. I also selfishly love hanging with other platinum contractors at the annual seminar."

RICHARD KNIERIEM

Owner of Dick's Deck and Docks

"TimberTech – its basically the perfect product. We've probably done25 decks with TimberTech because these products simply have so many benefits that homeowners want, and they're built to last."
Pro Success Stories
Learn how these pros used our products to deliver the right outdoor living space for homeowners.
The Pros' Choice
Not only did independent contractor Ray Carter choose TimberTech's elegant and enduring boards for an early 1900s farmhouse, he installed TimberTech Advanced PVC on his own porch.
The Color of Transformation
TimberTech's vibrant colors and durability inspired Matt Daly of Water & Earth Landscape Design to create a truly transformational outdoor living space.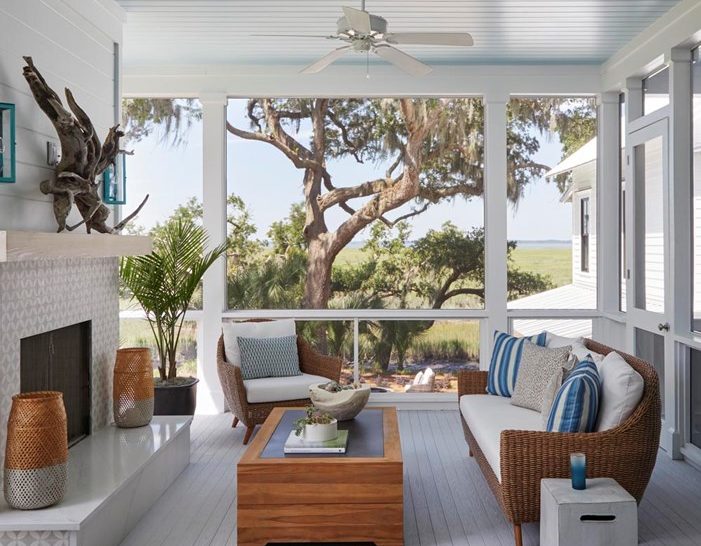 Coast to Coast-the Best of the Best
Every year Coastal Living's 'Idea House' captures the best in architecture, building, and decorating. In 2018, they chose TimberTech decking for its natural beauty and ability to withstand tough climates.